LULU'S
Hoboken's Top Nightlife Destination
With a vibrant palate of patterns and an array of handpicked finishes, LULU'S aesthetic fuses contemporary flair and classic sophistication to create varied experiences across three distinct sections for local patrons and hotel guests to enjoy.
With an open floor plan, the main space at LULU'S features 17 foot-tall ceilings and a 20 foot-long bar flanked by a large outdoor terrace on one side, and a cozy den with vintage pool table for relaxed gaming and intimate conversation, on the other. Designed for flexibility and function, wall-mounted televisions set the stage for game day entertainment, where guests can come early for amazing views and stay late as the lounge transforms into a mature nightlife destination.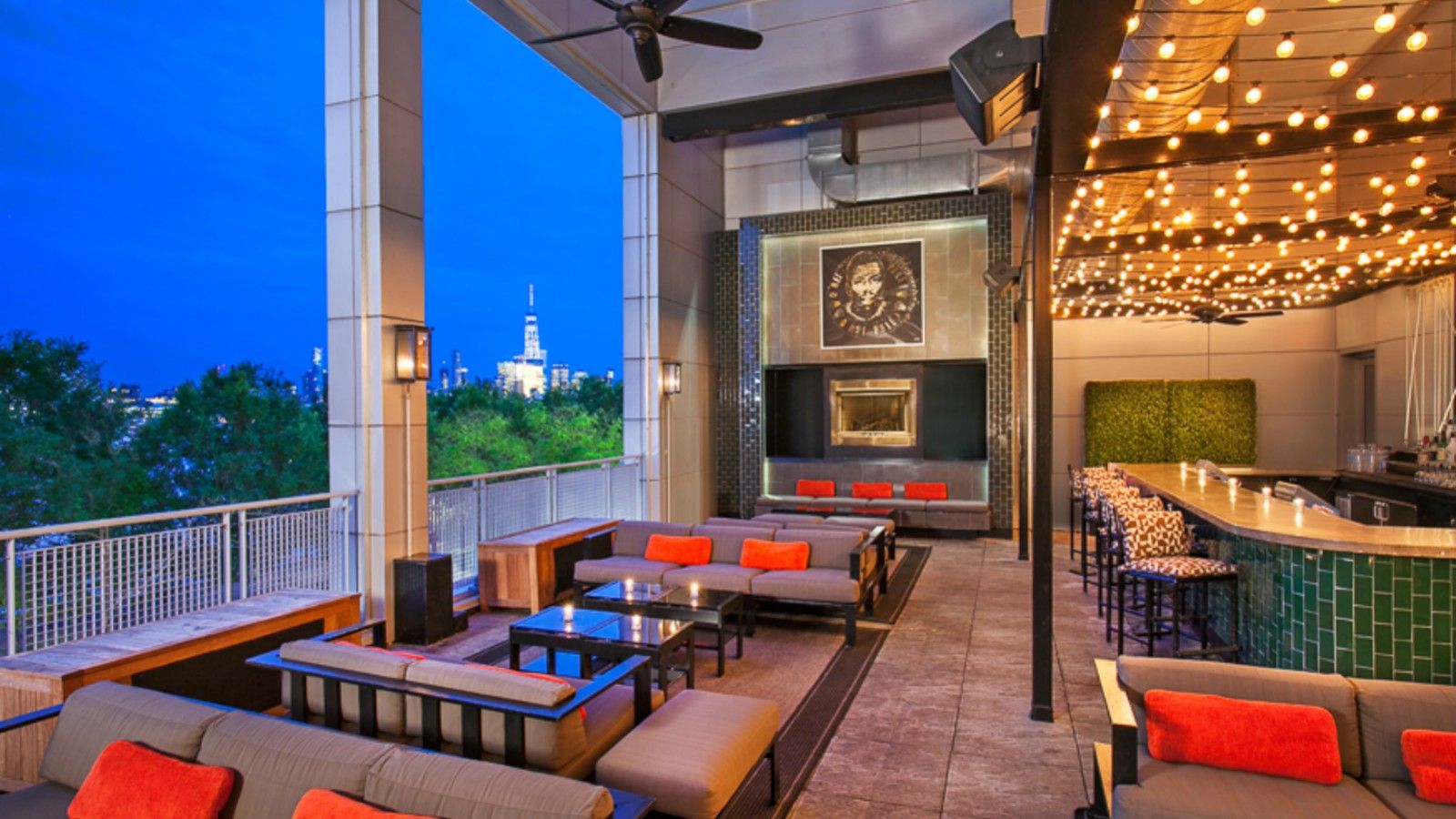 Be in the Know
SET THE STAGE | Destination Bar / Night Club
RUNWAY WEAR | Casual Trendy
SHOWTIME | Saturday 10:00 PM - 3:00 AM
Drop Us a Line
GIVE US A RING | 201-253-2520
QUESTIONS? Email our team
RESERVATIONS | Email our reservations team
SPECIAL EVENTS | Email our events team
Play Harder
Living, magnified. Step into the Hoboken nightlife spotlight and mingle over inventive cocktails and dynamic design at LULU's.Get ready to embrace the night and take a peek at a full list of our upcoming events.